Iran Visa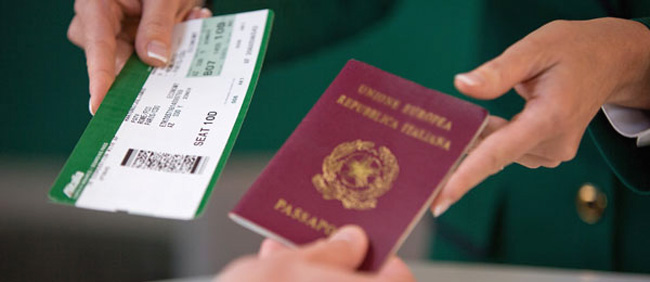 [clear][divider style="shadow" top="30″ bottom="30″][clear]
Iran has started implementing a cabinet's bill that allows tourists to obtain visas with 30 days validity upon their arrival in the country's international airports."Iran has started issuing visas with 30 days validity which can be extended for 15 days at its international airports," ISNA news agency quoted Mojtaba Karimi, a foreign ministry official, as saying Oct 20.Read more
[clear][divider style="shadow" top="30″ bottom="30″][clear]
Welcome to Iran visa application page
Here you will find out more about Visa Application Process .
Iran Visa issuance procedure:
[clear][divider style="shadow" top="30″ bottom="30″][clear]
Visa to Iran:
Here are the procedure involved in applying for your visa to Iran :
1- Applying your visa
2- Scan your passport's first page (where there is your image) and other data
3- Processing Length for your visa to Iran
You got to know that applying visa to Iran takes a little bit of time. Usually it takes a bout 1 to 2 weeks to get all your visa processing done and get your VISA AUTHORIZATION NUMBER issued is a 6 or 7 digit number We send it to your email address .
The visa authorization number, however, is valid only in the consulate you have asked us ( in the form ) your visa to be issued in. The number we give you is just an "authorization". This reference number means that your visa has been authorized and approved by the Ministry of Foreign Affairs but it is not the visa itself otherwise with this code you can come to Iran and get your visa on arrival.
4- You should refer to the consulate to lodge your passports and fill a form . Then it might take from one to five days for the consulate to issue your visa of course that if you desired to get your visa on arrival at airport you will fill form here.
you don't necessary need to go in person for picking up your visa, If you live somewhere far from closest Iranian embassy or consulate. All what you need is to call them up and ask them to arrange for visa to be sent to your address by registered mail. In this case embassy need your passport to be sent for them first . This is specially a good option for you if you live in the United State or Canada.
[clear][divider style="shadow" top="30″ bottom="30″][clear]
Iran visa Policy :
Almost all nationalities except Israeli nationals can get a visa to visit Iran. American nationals need to be included in a guided tour in order to be granted a visa, but any other nationality can travel to Iran without the need for being in a tour or even any reservations ahead of time.
[clear][divider style="shadow" top="30″ bottom="30″][clear]
Classes of visa to Iran:
1- Iran Touristy 14 to 30 days visa
it is easy to get, its easy to extend if you decided to stay longer.
2- Iran Transit visa:
You probably need to have a transit visa If you are planning to cross over Iran to any neighbor country.
Transit visas are usually valid for 7 days , but you can always try to extend them if you decide that you wanted to spend more time while in Iran. You also can apply for this visa independently while you are in countries next to Iran through embassy or consulate of Iran. Iranian consulate in Erzerum , Istanbul and Ankara tend to be pretty helpful with transit visa.
3- Short term airport visa to Iran :
There about 60 nationalities that can get a short term visa right up on their arrival to Iran's main airports such as Tehran's IKA or Mehrabad airports. This visa is usually good for you if you are not planning to stay longer that 7 days or so. All what you need to apply for this visa is to have your original passport with you and 2 pictures sized 1in1 inch and 60 US$ cash. Your visa application and processing based on the work load might take a few minutes till a few hours time at the airport. please check with us for the update on which nationalities are eligible.
You need to remember that at the time of picking up your visa, you would be asked to pay for the consular fees. This consular fees would cover the embassy paperwork costs and its amount varies based on the nationality of the applicant. for the updates you need to contact the closest embassy to you. this fee is different to the initial visa application fee .
[clear][divider style="shadow" top="30″ bottom="30″][clear]
Iran visa fees:
There are two fees involved in getting your visa to Iran the first one is a flat 60 $ fee that goes toward the initial visa application paper work, your letter of invitation to Iran and MFA paperwork. the second cost come when you are going to pick up your visa at Iranian embassy or consulate. this second cost is different based on the nationality of applicant . Here is a list of the consular fee in the follow.
[clear][divider style="shadow" top="30″ bottom="30″][clear]
Here are the consular fees
(for the update please contact closest embassy or consulate to you.)
| | | | | | |
| --- | --- | --- | --- | --- | --- |
| Row | Country | Fee | Row | Country | Fee |
| 1 | Austria | 70$ | 15 | Lebanon | 54$ |
| 2 | Armenia | 81$ | 16 | Mexico | 56$ |
| 3 | Afghanistan | 35$ | 17 | Netherlands | 70$ |
| 4 | Bangladesh | 35$ | 18 | Nigeria | 56$ |
| 5 | Canada | 63$ | 19 | Pakistan | 24$ |
| 6 | China | 59$ | 20 | Philippines | 70$ |
| 7 | Croatia | 52$ | 21 | Russia | 87$ |
| 8 | Egypt | 35$ | 22 | South Korea | 42$ |
| 9 | France | 70$ | 23 | Srilanka | 15$ |
| 10 | Germany | 70$ | 24 | Syria | 17$ |
| 11 | Greece | 56$ | 25 | Switzerland | 50$ |
| 12 | India | 59$ | 26 | Tanzania | 50$ |
| 13 | Japan | 70$ | 27 | U.K | 119$ |
| 14 | Kuwait | 59$ | 28 | U.S.A | 91$ |
A 15 $ registered mail return postage fee will be added if you prefer to get your visa by post at your home address. for further update please contact your closest Iranian embassy.
Visa forms( not to be filed , just for information)
When you go to embassy to pick up your visa, you will be given some forms to fill out . Here in the follow you will find some generic forms that might be pretty similar to what you are going to see at the embassy. So maybe it is a good idea to go through them and get yourself familiar with the kind of paper work you need to do before your visa is granted.
| | | |
| --- | --- | --- |
| 1 | Form No100 | Main visa application form |
| 2 | Form No101 | Entry and Transit visa requirements |
| 3 | Form No102 | under18 years Childs of foreign nationality , Iranian mother |
| 4 | Form No103 | Entry visa for media & journalists |
| 5 | Form No104 | Requirements for the approved applicants for entry visas |
| 6 | Form No601 | List of visa fees .consulate fees |
| 7 | Form No800 | The custom regulation for importing and exporting goo |
[clear][divider style="shadow" top="30″ bottom="30″][clear]
Visa Application
obtaining visas for Iran is not as difficult as you think, in three steps
1 – Send an inquiry
2 – processing
3 – Visa pick up or Visa Stamp
[clear][divider style="shadow" top="30″ bottom="30″][clear]
request, you must send us your data by e-mail, as follows below
1 – The scanned image of the passport (first and second page)
2 – Name of father
3 – Arrival date
4 – trip duration
5 – If the travel time of more than 15 days:
[clear][divider style="shadow" top="30″ bottom="30″][clear]
Before starting the visa processing you should tell us how you want to get your visa, on arrival or consulate near you, of course if your trip duration is more than 15 days you have to choose a nearest consulate for getting visa stamp
Please note that if your journey is 15 days or less, we will register your visa case and easily you can get in Iran on arrival at one of the international airports (shiraz city – the city Tehran)
Visa fees must be paid upon arrival at the consulate office at the airport or at the Iranian embassy or consulate in your country or the nearest place.