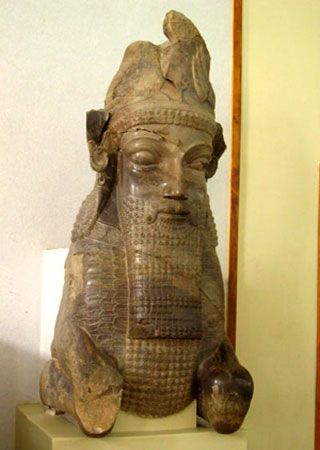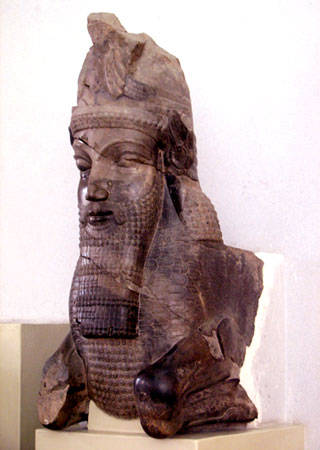 National (or Archaeological) Museum of Iran-also called Muze-ye -Iran- e- Bastan (Museum of Ancient Iran) consists of two buildings. Bldg. No 1 has the entire pre-Islamic remaining works, Bldg. No.2 has post-Islamic works. This part was inaugurated at 1996 and consists of 3 floors. The first floor is the meeting and temporary exhibition hall. Works and objects of Islamic culture, Islam art in relation to objective and periodic method are collected in the second and third floors.
The objects selected for this large museum, are mostly selected out of excavation or from prominent collections.
In designing this museum, instruments related to architecture of historical buildings are presented, at the same time, to explain their actual position.
[clear][divider style="shadow" top="30″ bottom="30″][clear]
Qur'an museum
Central part of this large museum in a rectangular space appropriated to the treasury of  Qur'an belonging to the 10th to 14th century.
Manuscript books
At surrounding of Quran Museum, at an adequate distance, 20th hand written books such as scientific, literary and historical books are presented with a periodical and subjective classification.
Painting And Calligraphy
On the lateral walls of the central space, one may see the valuable works of miniature and calligraphy consisting, school of Shiraz, Isfahan, Harat, India and Mongol as eternal works of calligraphy stars namely Mir Emad, Mohammad Saleh, Mir Ali and Abdolmajid.
[clear][divider style="shadow" top="30″ bottom="30″][clear]
Astronomy Equipments
You may find various kind of astrolabe global and flat from 11th century until the end of Qajar era, the most ancient astrolabe belonging to 1170, made by Mohammad Ben Hamed Isfahani.
Glass works and Medical Instruments
One may consider the climax of the art of glass blowing during the primary centuries of Islam until Seljuk era.
[clear][divider style="shadow" top="30″ bottom="30″][clear]
Light equipments
Fastening tools and Lac, colored objects
[clear][divider style="shadow" top="30″ bottom="30″][clear]
Hall of Clay and Ceramic
In this section one may see the evolution road of pottery art and its ups and downs from the first centuries of Islam until the end of Qajar.
[clear][divider style="shadow" top="30″ bottom="30″][clear]
Textile Hall
Various fabrics of Islamic era such as silk, brocade and hand-woven such as braid Knitting, quilted sewing. Together with carpets and prayer rugs of epigraphic, prayer-niches, shawl and medallion designed knitting, all works of 15 to 19 century AD.
[clear][divider style="shadow" top="30″ bottom="30″][clear]
Hall of metal
On the third floor of the museum, various works of Islamic era considering their historical evolution, with due stress on architectural ornamentation are presented. You will find coins of different periods, mentioning names of caliphs and location of minting as most important historic documents.
[clear][divider style="shadow" top="30″ bottom="30″][clear]
Pavilion of book selling
This hall is also located on the upper floor of museum where you may find miscellaneous books about pottery, architecture and craft for sale. One may purchase poster, designs and brochures in this pavilion
[clear][divider style="shadow" top="30″ bottom="30″][clear]
OPENING HOURS
Opening Hours:
From 21 March to 22 September: 9:00 – 18:00
From 23 September to 20 March: 9:00 – 17:00
The Museum is open everyday except Mondays and national holidays which are announced by the General Office of Museums.
The National Museum is also closed on the 5th of February, 13th of February, 11th of September, 14th of October, 26th of December, 27th of December, 4th of June, 5th of June.
The Museum is free to all visitors in the World Museum Day ( 18th May )
[clear][divider style="shadow" top="30″ bottom="30″][clear]
Address: Tehran, 30th. Tir St; Imam Khomeini Ave.
Tel :+98 21 66702061-66
Museums of Iran – Museums of Tehran – Iran Museums – Tehran Museums