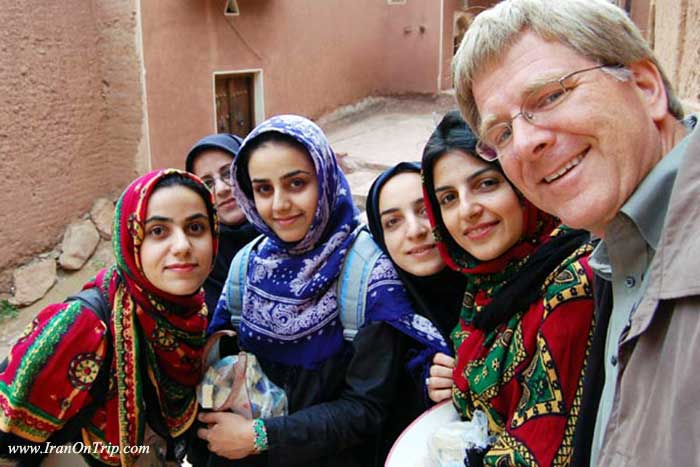 The most commonly asked question about travel to Iran is easiest to answer. Yes!
All your anxiety for trip to Iran
Iran undoubtedly gains its popularity and is growing at the number of visitors. It is now a perfect time to visit the country before mass development really happens and it may destroy Iran's unlimited magic because the country will inevitably be commercialized. Surely tourists have not covered it, so we recommend that you look at this amazing country before the curve, and not later.
Is Iran safe?
All travelers who have just gone to Iran have commented on how they feel safe. While Iran, like many parts of the world, may not have sustained international terrorism, the incidents are lucky enough and unexpected, with less detail than the country, with 90% of it being Shia and the presence of security forces in The figure of the Revolutionary Guards Corps.
Everyone has different ideas about travel, for example, someone believes travel is a series of opportunities and new experiences which create expanded and beneficial perspectives whiles someone else say travel is a chance to be enlightened, explore new lands, reconnect with nature and culture; or travel is for Meeting people, experiencing new cultures and expanding your mind. Reasons to travel, also, may be pleasure, relaxation, tourism, religious pilgrimages and other reasons; but there is a common aim for all people and it is enjoyment. Everyone likes travel throws him
I would love to write some of comments of those who have traveled to Iran :
Shara Johnson
is Iran safe ? You won't meet people any more friendly than Iranians. They were even extra friendly if they found out we were American – they were so pleased that we weren't afraid of them and were visiting their country.
Anthouny Bourdain 'American Chef '
We've seldom been treated with such overwhelming generosity, hospitality and kindness by strangers.
Garham Hughes 'World Traveler '
If you want any more proof that the Iranians are the most beautiful people on the planet, I humbly suggest you visit the place yourself. Iran has gone straight into my top ten countries in the world, above Australia and above the US
Shane Delia 'Australian Chef'
I met some of the most beautiful people I have every met in my life. Endless generosity and humility. Such an amazing country, rich in history, culture, art, poetry and food. I could have lost myself in Iran.
Andrew Burke, Lonely Planet Writer
If travel is most rewarding when it surprises, then Iran might be the most rewarding destination on Earth.
Brandon Stanton 'Humans of New York'
The country is beautiful, the history is rich, and the people are eager to demonstrate their almost-sacred commitment to hospitality.
Mandy Tay 'Video Producer'
A last minute decision turned into 2 weeks worth of friendship, passion and magic. Iran has showed me how to be friends without using a word, to hope without borders and to be free in love.
In order to reserve our tours including Historical, Natural, and Adventurous ones contact us with the following
Source: Iran gazette 
E-mail Address: tourleader@iranontrip.com
Questions About Trip to Iran
Is it safe to travel to Iran? – Travel to Iran – Safety in Iran – Iran Tours –

is Iran a safe country to visit – Is it safe to travel to Iran now? – Trip to Iran – Tour to Iran