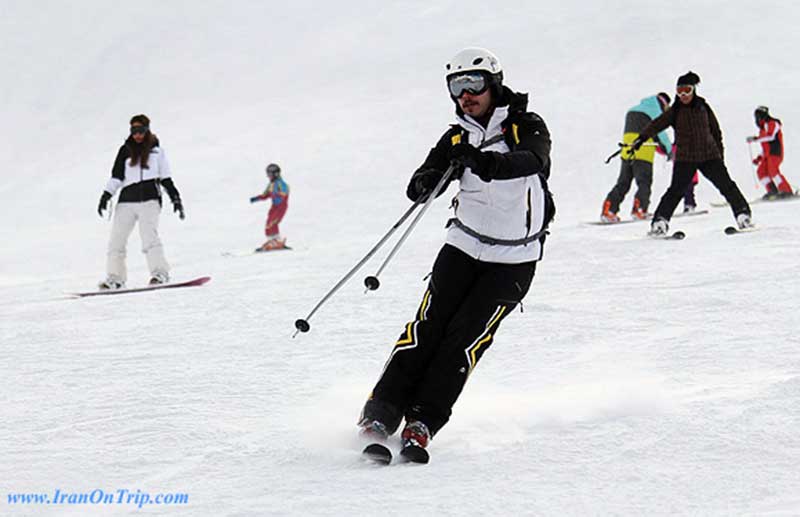 Pooladkaf ski resort, the second international ski resort in Iran,
At Pooladkaf, you can also enjoy driving snowmobiles and ATVs, as well as riding segways, bikes, horses and pedaloes. All facilities of this ski resort (except skiing) are open to the public in non-ski seasons too. Ski season in Pooladkaf usually starts from December and lasts until late March and sometimes early April. Due to considerable precipitation of this region (about 1000 mm in less than 6 months), in some years there is 3 meters of snow at the bottom of the resort. The last but not least interesting point about this resort is the strong sunshine even in January. There, beside the ski at Pooladkaf Ski Resort, you can see the marvelous Margoon-waterfall near-by (45 km from Pooladkaf), which is unique in Iran.
In spite of its low latitude, it receives adequate snow due to its high elevation (usually 2 meters of snow in February). The skiing season starts in December and lasts to the end of March, or in some years April.