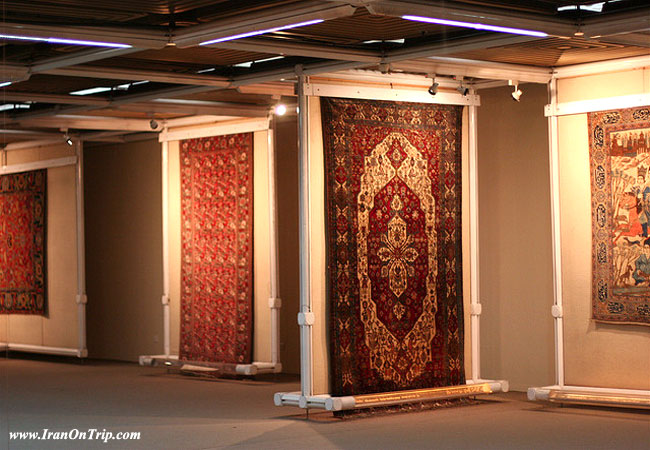 Carpet-weaving is undoubtedly one of the most distinguished manifestations of Iranian culture and art, dating back to the Bronze Age, but as the materials used in carpets including wool and cotton, decay into dust during the course of time, archaeologists couldn't make any special discovery during the archaeological excavations. What have remained for us from the early ages as evidence of carpet-weaving are nothing more than a few pieces of worn-out rugs.Such fragments do not help very much in recognizing the carpet-weaving characteristics of pre-Seljuk period (13th and 14th centuries AD). Among the oldest pieces discovered are those found in Eastern Turkestan, dating back to the third to fifth centuries AD, and also some of the hand-weavings of the Seljuks of Asia Minor on exhibit in Ala'edin Mosque in Konya and Ashrafoghlu Mosque in Beyshehir, Turkey. These pieces attracted the attention of researchers earlier this century, and now they are kept in the Museum of Turkish and Islamic Art in Istanbul and the Mowlana Museum in Konya.In a unique archaeological excavation in 1949, the exceptional Pazyryk carpet was discovered among the ices of Pazyryk Valley, in Altai Mountains in Siberia. It was discovered in the grave of a Scythian prince by a group of Russian archaeologists under the supervision of professor Rudenko. Radiocarbon testing revealed that Pazyryk carpet was woven in the 5th century BC. This carpet is 1.83×2 meters and has 36 symmetrical knots per cm2.The advanced weaving technique used in the Pazyryk carpet indicates a long history of evolution and experience of this art. Most experts believe that the Pazyryk carpet is the final achievement of at least one thousand years of experience and history. According to this theory the art of carpet-weaving in Iran is at least 3500 years old.In 1978, the founders of the Carpet Museum of Iran established this Museum with a limited number of Persian carpets and kilims, in order to revive and develop the art of carpet-weaving in the country, and to provide a source to satisfy the need for research about the historical background and evolution of this artThe Carpet Museum of Iran, with its beautiful architecture and facade resembling a carpet-weaving loom is located on the northwest of Laleh Park in Tehran. It is composed of two exhibition galleries covering an area of 3400 m2.The ground floor gallery is assigned for permanent exhibitions and the upper floor gallery is considered for the temporary exhibitions of carpets, kilims, and carpet designs
Our normal hours are 9 a.m. to 5 p.m. every day of the year except Mondays and Religious Holidays.
Visiting Hours in Spring Summer
Day & Hour
Saturday 9-18
Sunday 9-18
Monday Closed
Tuesday 9-18
Wednesday 9-18
Thursday 9-18
Friday 9-18
Visiting Hours in Autumn & Winte
Day & Hour
Saturday 9-17
Sunday 9-17
Monday Closed
Tuesday 9-17
Wednesday 9-17
Thursday 9-17
Friday 9-17
The exhibition gallery and library are closed on Mondays.
Admission
Basic admission:
• 25000 Rials for foreign tourists.
• 5000 Rials for iranian adults.
• Free admission for members of Association of the Friends of Cultural Heritage and ICOM with ID cards.
Notice
Please Excuse our Renovations
As you plan your next visit to The Carpet Museum, you should note that some of our exhibit halls and resource centers are temporarily closed for reorganization. These include the … . For more information, please call (21) 88962703 – 88967707
Exhibition gallery and library are Closed on Mondays too.
Carpet Museum is located on North-West Corner Of Laleh Park , Fatemi and Karegar junction . It is easily reached by public transportation or by automobile.
Accessibility
Carpet Museum is accessible to all.
A TDD phone is located at Visitor Services Information at the First Level.
Visitor Information
• Gift Store is located on the First Level .
• Information Desks are located on the First Level entrance.
• Smoking is not permitted in any area of the Museum.
• Telephones are located on First Floor.
• Visitor Services Information is located at the First Floor.
• Video and still photography are permitted throughout the permanent collections of the Museum and Research Institute using existing light only. No photography of any kind is permitted in the Rugs gallery. No commercial photography is permitted. No camera stands are permitted.
• Tea House is located on first level.
The Gift Shop at Carpet Museum
Products you can find in store are:
Books, Pamphlets, Booklets, Posters, Postal Cards, Multimedia, Prototypes…
Address:

North-West Corner Of Laleh Park ,Fatemi and Karegar

Junction.

P.O.Box : 11365-4595
Tel :

+98 21 88962703
Museums of Iran – Museums of Tehran – Iran Museums – Tehran Museums